The deadline for Group Order submissions will be on Monday, November 26th.
Now that the Flash Sale on Loaner Gear is almost complete, it's time to start thinking about buying the new gear and there isn't a better time than now.
Cyber Monday (November 26th) is fast approaching. That means there are some killer deals we'd love to take advantage of and hope you'd join us in our biggest group order yet!
We're looking at buying a bulk set of masks, gorgets, and sword parts on Cyber Monday. Many of the discounts offered (because of the amount of work that goes into making this kind of gear) are contingent on ordering in bulk. The bigger the order, the bigger the discount.
Just like in the Flash Sale, I've set up easy PayPal links for you to join in on the group order, noteworthy information for each item, and links to where we are ordering the item from. Please leave a comment below if you have any questions and I will get back to you as soon as I can. 
So here's what we're looking at:
Absolute Fencing Masks – $40 each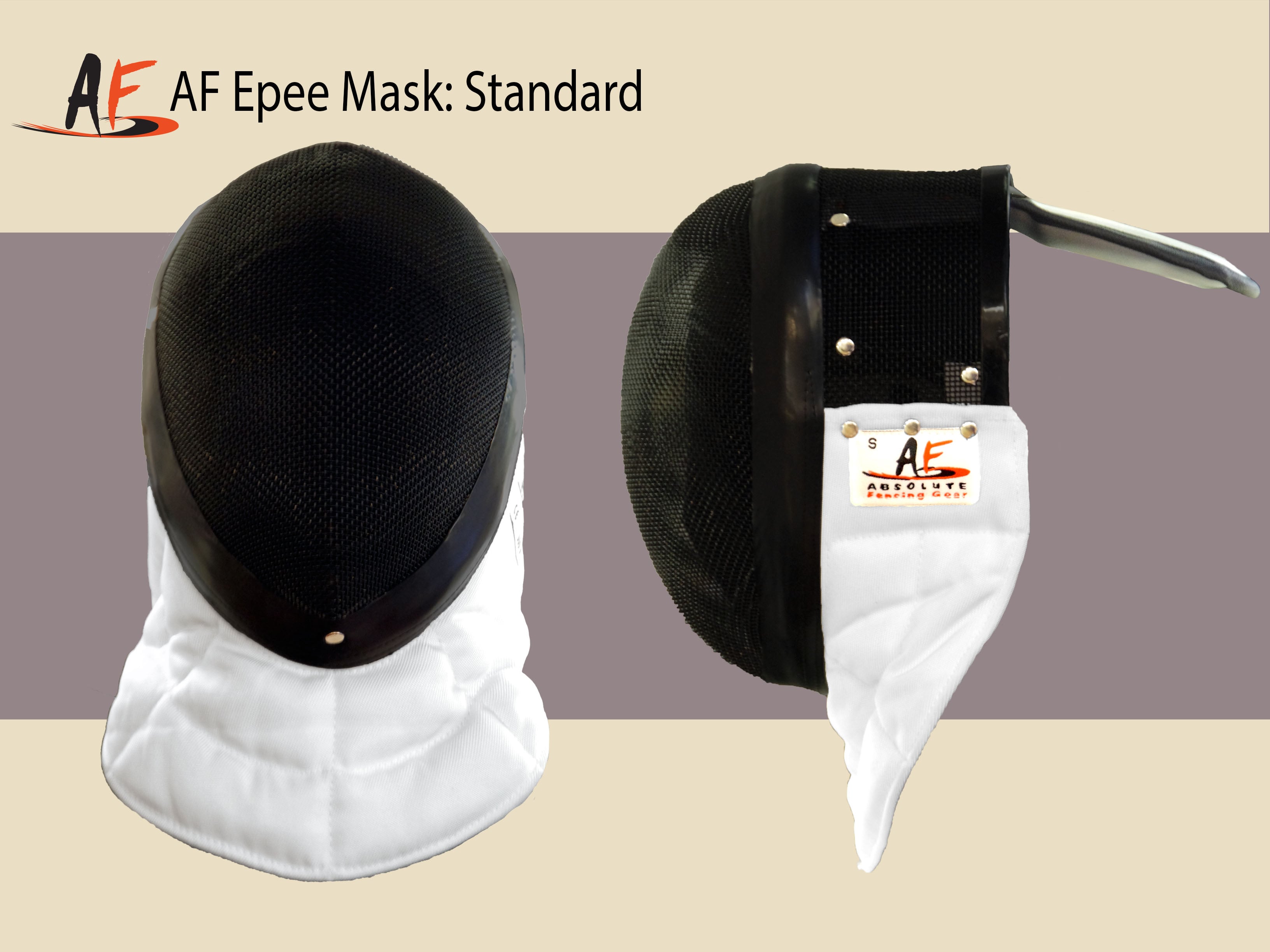 Normally $50, thanks to Shay, we are now able to offer a higher quality helmet at a cheaper price of $40. It's very comforting when you know you'll always have a mask that fits and is available to use. 
Make sure to use the Sizing Chart to get a correct measurement before ordering. 
Winter Tree Craft Gorgets – $55 each
Normally $60, we can get $5 of we order 5+. If we order 10+ we can get $10 off. Right now we are asking for $55 but if we get enough orders everyone who orders will get a $5 refund. 
Make sure to use the Sizing Chart to get a correct measurement before ordering.
Castille Armory Production Items – 10% off
Castille Armory is offering a 10% discount on all Production Items on Cyber Monday. This includes their new Economy Line. 
Please contact me if you'd like details on what's available if you are wanting a sword or parts.