By creating an account, you've left your cozy cottage behind and found your way to our Woodland Realm. Let's take a look around.
Every time you log in, you'll be taken to your profile page. This profile page is your home on the site. 
As you fill out your profile, you can add unique content or images to help others get to know you and how you fit into the group.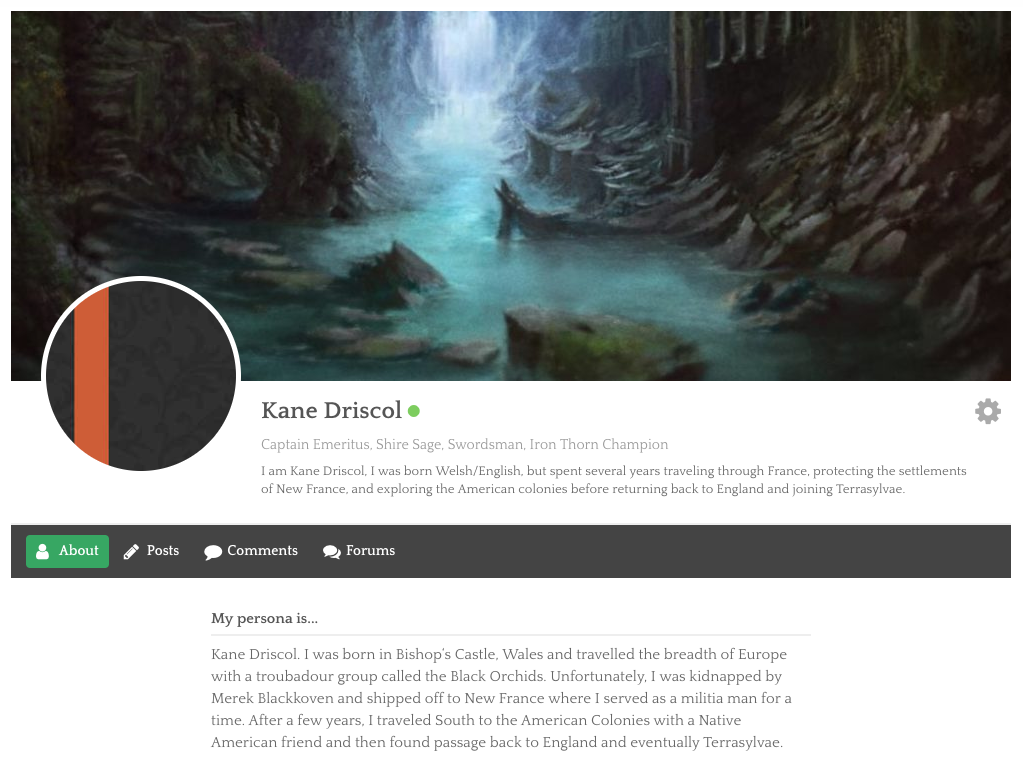 On the website, there are a couple big sections that you'll want to be aware of and check back on often. Those are the Blog, the Library, the Forums, and the Calendar.
Written by members of the group, our blog will include various articles and stories about the group, what we're working on, or about the lore of our group. It's a great place to start and if you ever want to contribute, just let us know!
As a knowledge base for the group, our Library is a growing collection of informative articles that can help you know more about the group and how it works. If you have questions, the answers are probably somewhere in the Library.
Themed like a fictional village, our forum is a place for members to discuss and chat. Now that you have an account, you can join in the discussion and share your thoughts with the rest of the group.
If you want to know what we're planning and when, you should check out the calendar. You can even add the calendar to your own phone, so you'll never miss out on an awesome adventure.
If you wish to participate more actively on the website, you can request access to the Dashboard.
The Dashboard is the hub for all activity on the website and allows you to create new posts, edit old ones, and other things based on your role.
Once you have been granted access, you can visit the Dashboard by using a new top menu on your upgraded account.
You're ready to begin your grand adventure and can run off in search of greatness and glory! If you have any questions, please reach out and we'll be happy to help.
Thank you and Good luck!